1

'Horrible liars'

In a campaign speech in Florida, Donald Trump said the many women who stepped forward to accuse him of sexual assault in the past 24 hours are "horrible, horrible liars" making "vicious" allegations.
2

Michelle Obama hits Trump

In an impassioned speech that electrified her audience, Michelle Obama said "enough is enough" regarding misogyny from Trump, who she said had engaged in "sexually predatory behavior".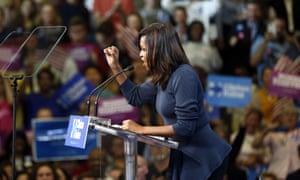 3

Become a Guardian member

It might take just a minute to catch up on the latest campaign news. But good journalism takes time and costs money. If you like the Guardian's unique politics coverage, please consider joining us by becoming a member for only $4.99 a month. Thanks for reading!
4

Clinton camp predicts big turnout

Clinton campaign manager Robby Mook predicted that 2016 would see the biggest turnout for any US presidential election ever. The campaign continued to register voters in Florida, where Clinton showed a 6-point lead in one new poll.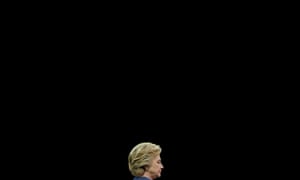 6

Trump sees plot against him

Trump, whose speeches are increasingly filled with conspiratorial thinking, described a collusion between Hillary Clinton, the media, and international banks and the elite to destroy him.